Description
PRODUCT DESCRIPTION
The Nzo 001 x 8 is a high purity premium grade polystyrene ca4on resin. Nzo 001 x 8 is a high capacity, sulfonated gel structured resin supplied in Sodium form as moist, tough, uniform spherical beads.
The applications include Water Softening | Dealkalisation | Demineralisation.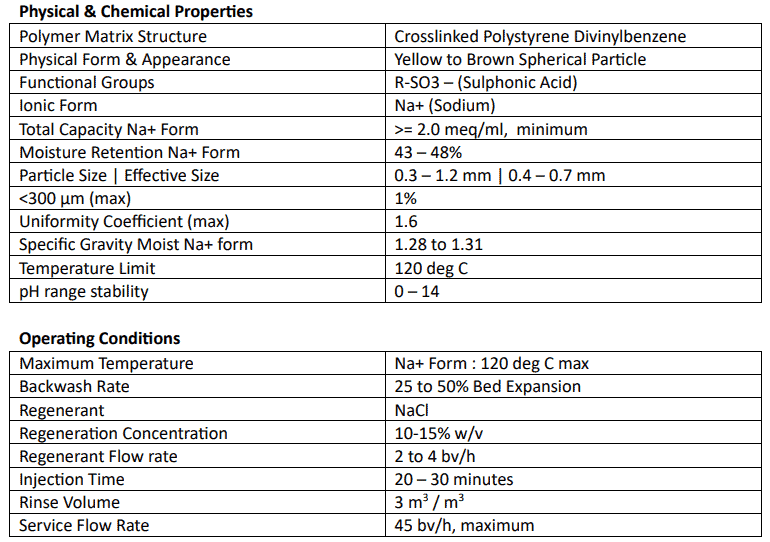 Storage
Nzo Resins require due care at all 4mes. Please ensure that the resin is in wet condi4on at all 4mes
and do not allow the resin to become dry. Resin should be stored in shade and Ideal storage
temperature is between 20o C & 40o C.
Packing
Nzo Resins are supplied in Polyethylene lined HDPE Bags of 25ltr.